This module covers:
Ethics of hands-on adjustments.
Intentions and Functions of hands-on assisting.
Stages to offer assists that are safe and effective.
Skeletal variations and how they apply to families of asanas and yoga poses.
Understanding the difference between compression and tension and applying it when "correcting" students.
Asana Labs: in-depth study of postures, that address their functions, and hence ways to modify, offer hands-on adjustments, prop use and kramas by level.
Learn to assist over 40 postures from simpler to complex ones. This course covers most Primary Series adjustments and many second and third series assists, as well as vinyasa flow poses.
Daily Vinyasa class.
Part of the theory will be covered online prior to the course
Schedule (might vary slightly)
9.00-11.00 Bhakti Prema Vinyasa Class
with embedded workshop for advanced hands-on adjustments.
11.30- 12. 30 Asana Lab
12.30 Lunch
17.00-18.30 Workshop
18.30- 20.00 Teaching Lab
20.00 – 21.30 Dinner
To enroll to this course please write to [email protected]
Available in days

days after you enroll

Welcome
Available in days

days after you enroll

Anatomy for Hands on Assist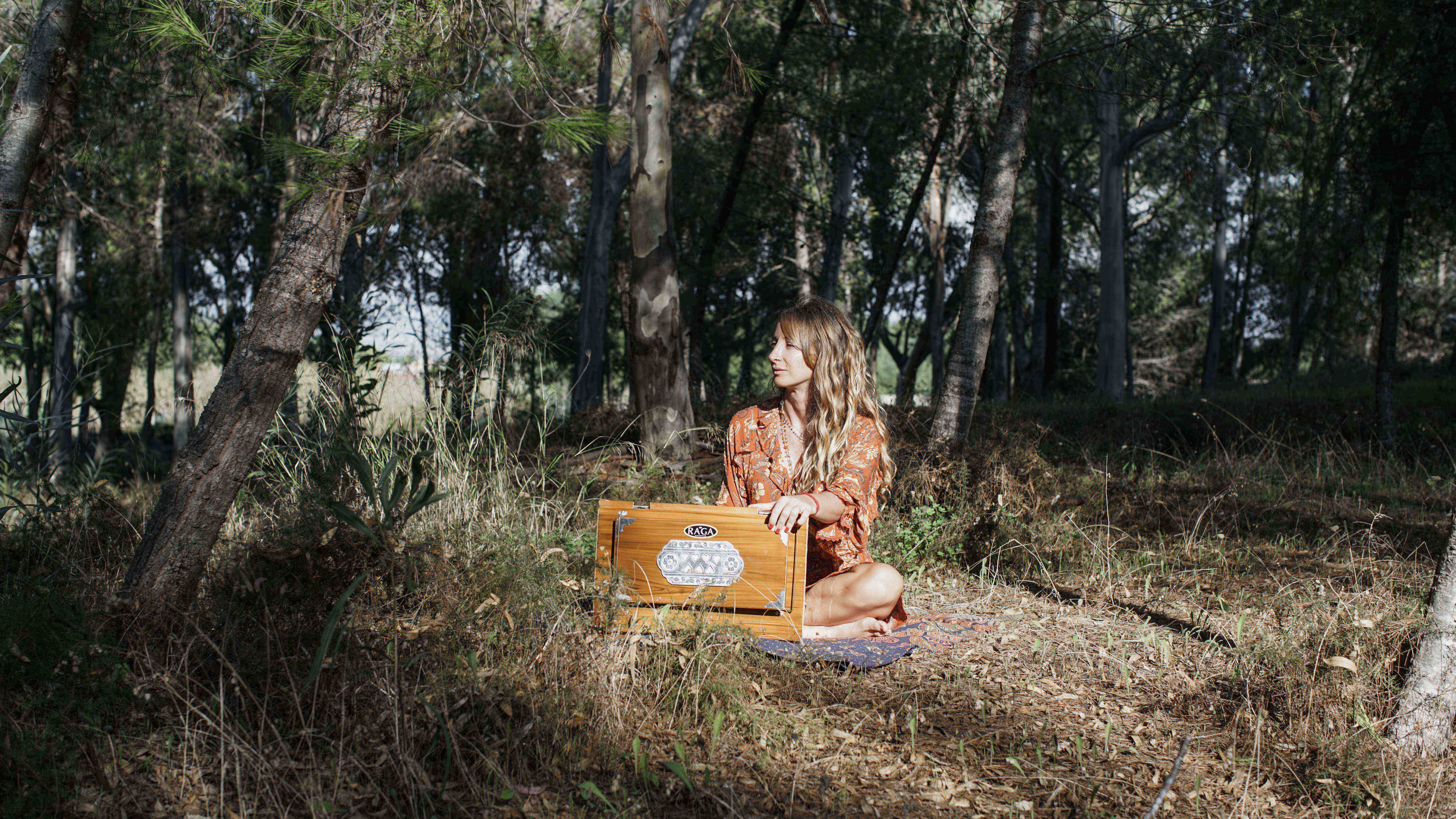 Hi, I'm Ameriga!
Ameriga Giannone is the main teacher at Floripa Yoga & Kitesurf House.
Feeling a strong attraction to Asian cultures, she pursued her first University Degree in Oriental Languages and Cultures, and was introduced to Asian philosophies during her undergraduate studies. She spent her early youth living and traveling across different East Asian countries and at the age of 25, while living in Burma, she begun to practice vipassana meditation A few years later she was introduced to postural yoga. It was love at first asana and since then she has studied with profoundly inspiring teachers and collected over 2000 hours of formal trainings. She can be found on the students' mat during the winter months every year, when she devotes her time to sadhana and research.
Ameriga's classes eclectically blend together her experiences with different styles of postural yoga. She teaches a slow and deep vinyasa flow, infused with the philosophical underpinnings of yoga, tantra and advaita vedanta. She guides the classes primarily by voice and touch (students are advised to let her know if they prefer not to be touched) inviting the students to find depth in the pose by exploring it, instead of "performing it" according to an ideal shape. 
She often sequences her flows in a mandala style, with emphasis on intentional movements, playfulness, breath work, and somatic embodiment.
The teachers that have influenced her movement practice are Shiva Rea (with whom she has completed over 300 hrs of trainings), Meghan Currie, Vinay Kumar (Pranavashya Yoga), and several Ashtanga Vinyasa yoga teachers, starting with Gregor Maehle and Monica Gauci, who inspired Ameriga to study Sanskrit, yoga philosophy and anatomy. Ameriga also visits the Ashtanga shalas of Nancy Gilgoff, Balu Tevar, and Lino Miele. She has also trained extensively in Yin Yoga with Jo Phee, studying also for advanced modules such as cadaver dissection.
Outside of the mat, Ameriga loves to live by the sea, where she kitesurfs when she can. She is also an avid student of Tibetan buddhism and Sanskrit, and loves to play kirtan with her band, the Bhakti Sisters.
You can follow her on Instagram at Ameriga_yoga
To enroll to this course email us: [email protected]